Your heart beats most efficiently when it maintains a constant rhythm, just like the steady drumming of your favourite music. Arrhythmias, or abnormal cardiac rhythms, can cause serious health issues if they occur frequently.
When you're awake, you might notice if your heart misses a beat or two, but when you're asleep, you might not. Sleep apnea is a respiratory issue that has been linked by researchers to several different cardiac rhythm abnormalities.
Can arrhythmia be caused by sleep apnea?
OSA, or obstructive sleep apnea, is a respiratory disease that occurs during sleep and causes frequent interruptions in normal breathing. The pause (and the other frequent pauses that seem to come with it) may be brief, but they can have an effect on your heart.
About a quarter of patients who rely on a pacemaker to regulate their heartbeat also suffer from sleep apnea. This provides further evidence that sleep apnea and arrhythmias may be closely linked.
It is probable that sleep apnea is the cause of arrhythmia in some patients because treating sleep apnea has helped reverse or lessen the occurrence of arrhythmias.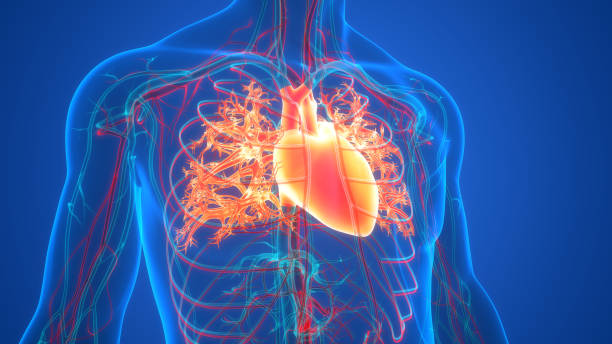 Sleep apnea is more common in those who have heart problems. This suggests that some people who experience sleep apnea may have preexisting cardiac conditions. One's chance of developing irregular heartbeats is already elevated by sleep apnea, but this condition can make things much worse.
To what extent is arrhythmia and sleep apnea linked?
Patients with sleep apnea often suffer from bradyarrhythmias, or abnormally slow heart rates. The likelihood of developing bradyarrhythmia increases as the severity of sleep apnea does.
However, additional arrhythmias are possible. People with sleep apnea, for instance, are at a 2x higher risk of developing atrial fibrillation.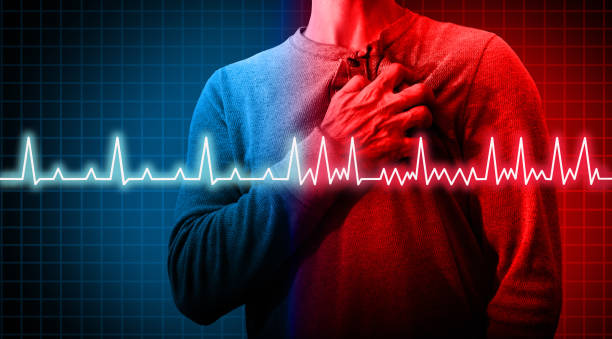 Why do people get arrhythmia when sleeping?
Multiple sleep apnea-related factors can contribute to nighttime heart rhythm irregularities:
Making adjustments to the pressure inside the chest.
Stopping breathing during a sleep apnea episode is like to attempting to take a drink through a blocked straw. The more forcefully you try to sip through the straw, the less liquid you manage to move.
This impact is analogous to that of trying to breathe through a blocked airway. Click here to read more about Can Exercises Help Reduce Risk or Improve Symptoms of Sleep Apnea?
As a result, your normal intrathoracic pressure, which has an effect on your lungs and heart, shifts. These alterations may activate and move the heart, and also impact blood flow back to the heart. An arrhythmia may result from any of these alterations.
Invoking the fight-or-flight and relaxation responses.
Certain "backup" processes in the body are activated to restart breathing if it stops for any reason. The parasympathetic system, which lowers the heart rate, and the sympathetic system, which speeds it up, are two examples of such systems.
Inducing myocardial ischemia
Oxygen levels in the blood might decline during a sleep apnea episode if the person stops breathing for a period of time. Deficiency of oxygen to body tissues (hypoxia) might result.
The issue of hypoxia is one of supply and demand. The body needs oxygen to function, but the heart isn't getting enough. Arrhythmias can develop in the event that the heart does not receive enough oxygen, a condition known as myocardial ischemia.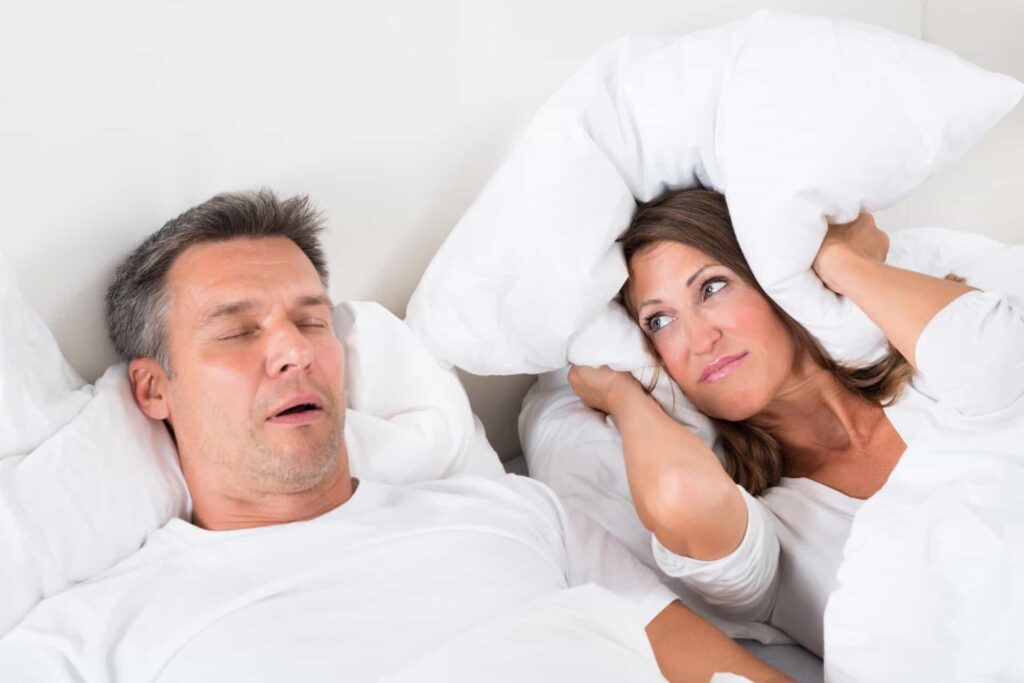 When a person has sleep apnea, what happens to their heart?
The heart's capacity to take in oxygen can be disrupted by sleep apnea episodes. Your body will attempt several different kinds of adaptation at first.
In order to acquire more oxygenated blood, it may try to make the heart beat faster or harder. This can have long-term consequences for heart health by increasing heart size or wearing out heart muscle.
Additionally, cardiac cells may be harmed by a lack of oxygen. Because of this, the affected region may become thicker and scarred, reducing its ability to conduct electricity.
The association between sleep apnea and heart failure has been called "bi-directional" by some experts, meaning that both conditions can exacerbate the other.
Can sleep apnea cause cardiac problems?
Due to oxygen deprivation, untreated sleep apnea can lead to permanent cardiac abnormalities including scarring or fibrosis.
Less efficient conduction of electrical impulses via cardiac tissue. This can lead to an increase in the incidence of cardiac arrhythmias.
Your doctor should check for sleep apnea before any serious cardiac problems develop. Common causes of sleep apnea include:
Obesity
Age
Increased girth around the neck
A history of feeling "unrefreshed" or like you haven't slept when you get up
Gender
Snoring or pausing to breathe repeatedly while you sleep may be signs of sleep apnea, which can be detected by a sleeping companion. If you suspect you have sleep apnea, make an appointment with your doctor.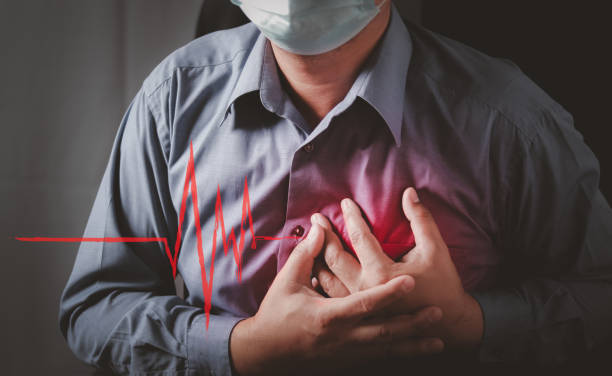 Doctors might potentially prescribe therapy for sleep apnea at an earlier stage if patients undergo screening for risk factors.
However, your doctor may first notice an arrhythmia before concluding that you have sleep apnea.
Arrhythmias can cause symptoms including feeling dizzy or like your heart is missing a beat. If you experience any of these signs, it may be because your heart isn't beating in a regular rhythm.
Can sleep apnea-related cardiac damage be repaired?
If sleep apnea and cardiac arrhythmia are intertwined, treatment of both problems is necessary.
Anti-arrhythmic drugs may be less effective if sleep apnea is left untreated. And if you're undergoing certain therapies, like ablation for atrial fibrillation, failing to address your sleep apnea might raise the likelihood of the condition returning. To what extent sleep apnea causes cardiac damage determines whether or not that damage may be reversed.
Arrhythmias may be mitigated with the use of a CPAP machine to treat sleep apnea, which increases oxygen intake while you sleep. Reduced oxygen levels can be mitigated with the use of this apparatus by keeping the airways open.
Some studies have shown that using a CPAP machine to treat sleep apnea may reverse cardiac abnormalities, depending on how severe they are. Left ventricular function may be enhanced via CPAP therapy in some patients.
However, studies conducted in 2021 show that CPAP was not successful in reducing the occurrence of atrial fibrillation among persons with moderate to severe sleep apnea.
There are alternative options for sleep apnea treatment than CPAP equipment. Surgery of the upper airway or the use of oral equipment to keep the tongue in the correct position during sleeping are two of the options.
The effectiveness of these therapies in correcting damage caused by sleep apnea is unknown at this time. While sleep apnea therapies may not be able to reverse all cardiac damage, they can alleviate some potentially fatal side effects.
Takeaway
The effects of sleep apnea extend beyond simply disrupting your sleep schedule. Another argument for treating sleep apnea is that doing so reduces the risk of having irregular heart rhythms.
Treating irregular cardiac rhythms and sleep apnea can help keep your heart as healthy as possible, which is important since arrhythmias can raise the chance of premature death. Discuss with your doctor the best course of action for treating your sleep apnea and maintaining a healthy heart rate.
More to read: Frequently asked questions on CPAP machines