One of the most common causes of interrupted sleep is a blocked airway, which is the case with those who suffer from sleep apnea. Because of this blockage, you will have trouble breathing while you sleep. Sleep apnea is characterised by snoring and periodic interruptions in breathing while sleeping. About 80% of those who snore have sleep apnea.
Although OSA is the most frequent, there are two other forms of sleep apnea.
When the airway is physically blocked during sleep, a condition known as obstructive sleep apnea (OSA) develops. When the brain has trouble regulating the muscles responsible for breathing during sleep, a condition known as central sleep apnea (CSA) occurs. Mixed or complex sleep apnea occurs when a person has both obstructive sleep apnea (OSA) and central sleep apnea (CSA) and so has obstructions from both conditions. Learn more can heart arrhythmias be linked to sleep apnea?
Exercising can help with the first two degrees of sleep disruption and the third level is beneficial in its own right. Not breathing when sleeping is a significant problem that can have major consequences for your health, as you may well know. Thanks to its ability to alleviate symptoms and prevent the onset of sleep apnea, exercise is a double-edged sword for your health.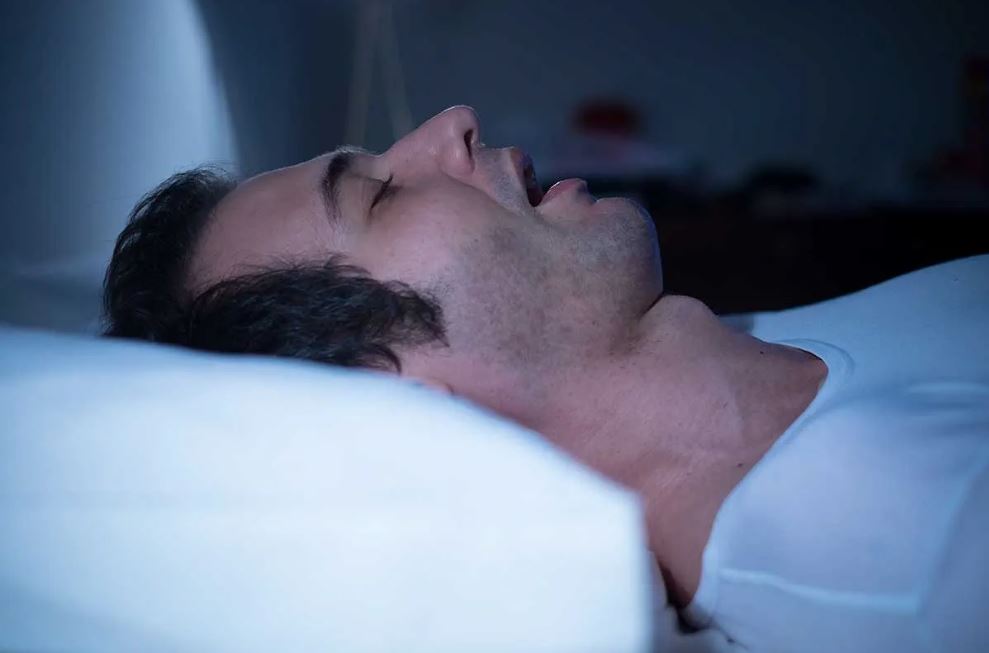 Physical Consequences of Sleep Apnea
Some of the organs and tissues that are impacted by sleep apnea are the brain, the heart, and the reproductive system. Because sleep apnea is so often overlooked, patients are often prescribed drugs and therapies that don't provide optimal results. In the case of people with untreated sleep apnea, the effectiveness of medications like insulin and blood pressure medicine may be diminished.
When it comes to the negative consequences of OSA on the body, exercise has an even higher impact because it is also helping lessen the effect of sleep apnea. This is because many of the symptoms associated with OSA are also warning indicators.
Reduced sleep quality is a major consequence of OSA. This is because the exhaustion and physical repercussions of breathing difficulties sometimes persist even after a full night's sleep.
Additional health issues that can be exacerbated by sleep apnea include:
Problems with cognitive function or memory loss; diabetes or pre-diabetes; excessive daytime sleepiness; erectile dysfunction; high blood pressure; gastroesophageal reflux disease (GERD); heart disease or heart failure;
Adding insult to injury, obstructive sleep apnea worsens with age and weight. That's why it's crucial to finish your therapy or get help if you suspect you have sleep apnea. The symptoms you're experiencing won't go away on their own, and they may get worse if you ignore them. Read more about Can Sleep Apnea Contributes to Hair Loss? to click here.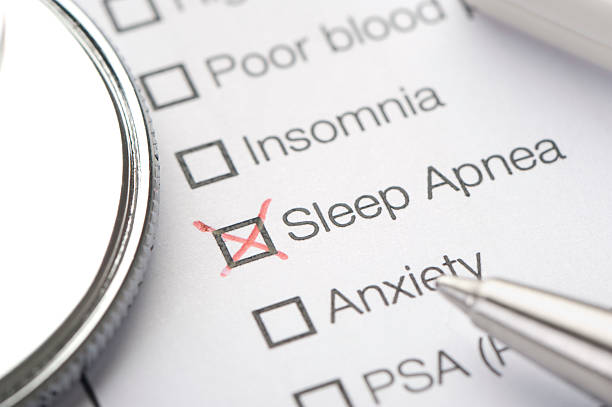 What methods exist for dealing with sleep apnea?
Before discussing the role of exercise in treating sleep apnea, it is crucial to realise that while weight reduction can assist OSA symptoms, it will not cure the illness.
Treatment with a continuous positive airway pressure (CPAP) machine is the gold standard for treating sleep apnea and other breathing disorders during sleep.
Patients with sleep apnea can benefit from CPAP therapy by using a device that delivers a steady stream of air to their airway while they sleep. Consistent use of a CPAP device has been shown in several trials to improve cognitive function, reduce the risk of cardiovascular disease and heart attack, and even extend life expectancy.
Common treatments for sleep apnea include continuous positive airway pressure (CPAP) machines and dietary and lifestyle changes. Losing weight can help alleviate certain OSA symptoms, but it won't cure the condition. Losing weight can help lessen symptoms and improve sleep quality, which makes sense given that being overweight can make the condition worse.
Can Exercise Cure Sleep Apnea,
The prevalence of obstructive sleep apnea increases with body mass index. It may be the most important contributor to sleep apnea for certain people. That's because carrying more weight around your neck might cause your upper airway to get blocked, making breathing difficult. This is the root cause of the severe snoring that is a hallmark of OSA. The same is true for the lungs: excess body fat in the midsection can diminish lung volume and so limit one's breathing ability.
One of the finest things you can do for yourself is to lose weight if you're overweight or obese and have sleep apnea. Losing weight can help you breathe easier by reducing the pressure in your chest. This can help you stop snoring. The severity of OSA might be decreased by half with just a 10% to 15% weight loss in obese individuals.
Researchers found that moderately obese OSA patients may not need long-term CPAP therapy if they lost weight. When paired with CPAP treatment, losing weight can have additional health benefits.
As a result, this is where exercise comes in. Physical exercise is a key factor in achieving weight reduction success. Exercise may not even be the most beneficial part if you have OSA, even if weight loss can lower OSA severity by 50%.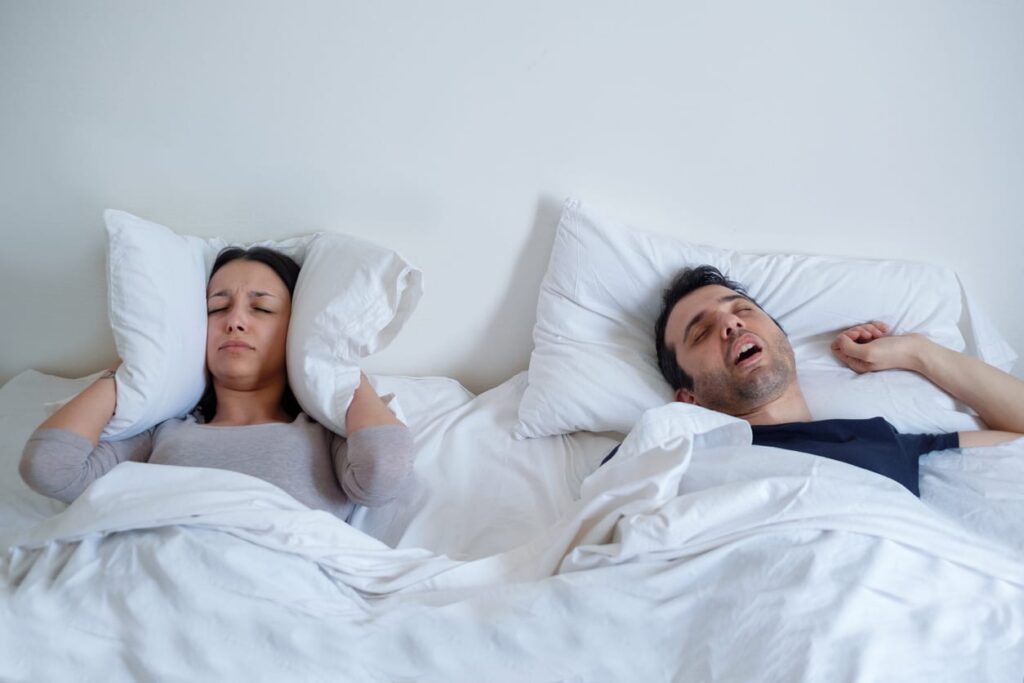 How to Treat Sleep Apnea with Throat Exercises
Additional exercises for the nose, mouth, and throat can aid in reducing or eliminating snoring in addition to the weight reduction benefits of aerobic activity.
When your airway muscles relax or protrude during sleep, you experience snoring and obstructive sleep apnea. These manoeuvres assist with nasal breathing as you sleep by training and strengthening the muscles that line the nasal passages, moving the tongue, and opening the mouth slightly.
Oropharyngeal exercise, also known as myofunctional treatment for sleep apnea, works on the muscles and soft tissues of the jaw, neck, and mouth. It's a great way to train your tongue and jaw into a more comfortable resting position.
Some studies have found that myofunctional treatment can lessen the sleep apnea symptoms. One meta-analysis showed that patients treated with myofunctional therapy had a reduction in their apnea-hypopnea index (AHI) from 24.5 to 12.3. Reduces moderate apnea to a milder form of the condition.
Keeping your mouth and throat muscles toned and strong via daytime exercise might help reduce snoring and treat moderate obstructive sleep apnea by limiting muscular vibration during sleep. When performed in conjunction with a CPAP machine and a healthy lifestyle, these activities can be even more beneficial.
Exercises that focus on deep breathing can also assist with sleep apnea by opening and strengthening the muscles around the airways. Using them before bed can help you breathe more easily through your nose and keep your airways from collapsing as you sleep.
Knowing When to Seek the Advice of a Professional
Modifying your way of life can help your sleep apnea, but it may not be enough for severe cases. An expert in sleep medicine can help you choose which treatments are best for you.
You may take our sleep quiz to see whether you have sleep apnea if you haven't been diagnosed with it yet. You can use it to evaluate your symptoms and determine if sleep apnea testing is necessary. A consultation and sleep study might be helpful if you have trouble sleeping. Get in touch with Air Liquide Healthcare right now to set up a consultation and learn more about the effective treatments available.
Getting a simple and quick sleep exam might be the difference between another night of bad sleep and the peaceful sleep you deserve if you have obstructive sleep apnea.