Sleep apnea is among the more common sleep disorders, with rising prevalence in India. So there are chances you haven't heard much about it but are already experiencing some of its symptoms or effects on your health and lifestyle.
Amazingly, most people struggle with sleep apnea symptoms without knowing it. Research showed that countless sleep apnea patients don't seek treatment without attempting treatment until the symptoms become aggravated and begin to hinder them from attending to their daily routines.
Some might not even notice until it finally puts their lives to a halt or results in chronic diseases that can terminate their lives.
But you don't have to wait until things get worse before you make the right curative move. A complete understanding of the subject will help you stay healthy and active. To help you genuinely understand sleep apnea, we put together a round-up of some of the most frequently asked questions on sleep apnea. In this article, you can get the answer to how does sleep apnea happen.
Most FAQs on Sleep Apnea With Relevant Answers
What Causes Sleep Apnea?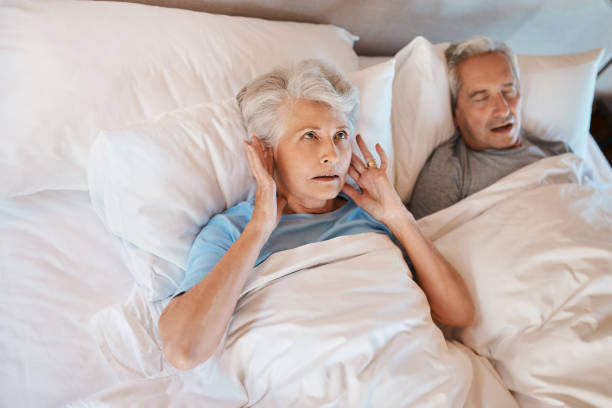 Sleep apnea is a partial or complete stopping of breathing during sleep. That causes the body to strain harder for blood oxygen and makes the brain send strange signals that jerk the body to wake and resume proper breathing.
It can be caused by over-relaxation of the throat muscles, which blocks the upper airway and prevents air from entering the lungs. It can also be caused by faulty signaling by the brain, which causes intermittent pauses in breath. Click here to read more about Everything You Need To Know About Severe Sleep Apnea.
What is Obstructive Sleep Apnea?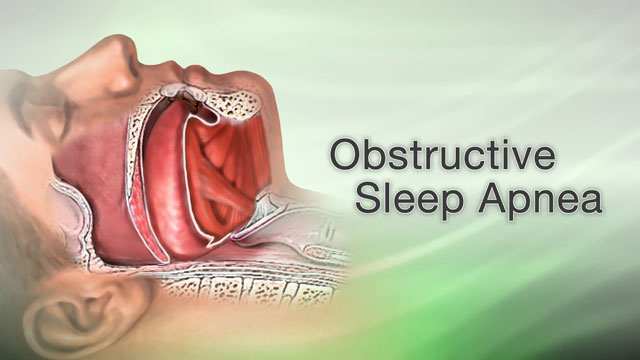 OSA – Obstructive Sleep Apnea is a sleep disorder that causes involuntary cessation of breathing during sleep. It is caused by intermittent relaxation of the throat muscles, which block the airway while a person is sleeping. This results in a shallow breath and a brief stoppage of breathing when asleep. The most common symptom of obstructive sleep apnea is loud snoring. As the air squeezes through the narrowed airway, it makes the patient snore loudly.
Obstructive sleep apnea can cause asphyxia, which increases breathing and forces people to awaken from sleep at intervals. Since the upper airway is slightly blocked, the diaphragm and chest muscles must make an extra effort to open the blocked path and force-fill the lungs with air. Nevertheless, it affects the amount of oxygen coming into the body's vital organs.
That causes the body to wake up, re-open the airflow briefly, and breathing resume with a loud snort or jerk.
What is Central Sleep Apnea?
In Central sleep apnea, breathing stops and starts due to improper signaling from the brain. Although the muscles that control breathing do not over-relax or obstruct the air path, they do not get appropriate signals from the brain, and as a result, breathing is disrupted.
Central sleep apnea may be caused due to medical conditions that affect the brain stem, stroke, and cardiac arrests. It is characterized by Cheyne-Stokes respiration (CSR), where levels of carbon dioxide increase due to the stoppage of breath. It can even occur if a person sleeps at a high altitude or is administered narcotic drugs such as morphine, oxycodone, or codeine.
What are the Early Warning Signs of Sleep Apnea?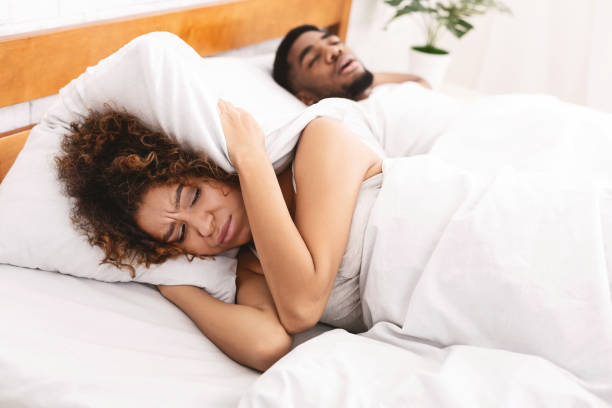 Loud snoring is seemingly the most common symptom of obstructive sleep apnea. Indeed, it can be loud enough to disturb the patient and his bed partners. Meanwhile, not everyone who snores heavily suffers from severe obstructive sleep apnea.
The other common signs and symptoms that can indicate obstructive sleep apnea include:
Excessive drowsiness during the day
Mood swings
Lack of concentration
Waking up gasping or choking
High blood pressure
Swelling in the legs
Chronic fatigue
Morning headache
Depression
Dry mouth or a sore throat on waking up
Forgetfulness
What is a CPAP Machine? How Does it Work?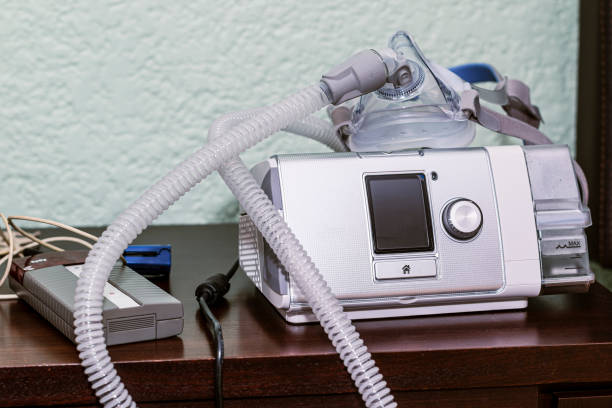 Continuous positive airway pressure therapy is a standard treatment for people with sleep apnea. The therapy includes regular usage of the CPAP device, which prevents your airway from collapsing while asleep. The result? You sleep better, without waking up repeatedly, and also snore less.
The CPAP machine is a small box with a motorized turbine inside. A hose and mask deliver air into your nose and mouth at constant pressure. It has a filter to eliminate the intake of dust, smoke, or other impurities in the air. It also has a humidification chamber that warms the water to humidify the pressurized air before it is delivered.
What Is the Most Effective Device for Sleep Apnea?
The CPAP machine is the best device for treating sleep apnea. It provides Continuous Positive Airway Pressure to keep your airway open, allowing you to breathe easily without obstruction. Oral appliances are an excellent alternative for patients who cannot afford or tolerate CPAP.
What are the Types of Sleep Apnea Devices?
CPAP, APAP, BiPAP machines, positional therapy pillows, EPAP masks, oral appliances, and hypoglossal nerve stimulators are the most popularly recommended and effective devices for treating severe obstructive sleep apnea.
What Is the most advanced Technology for Sleep Apnea?
Although scientists are always up to something when it comes to medical treatments, Upper Airway Stimulation remains the latest solution for people with sleep apnea. UAS devices can treat sleep apnea because it stimulates the throat muscles to keep it from collapsing into the airway.
Which Is Better between CPAP machine and Oral Appliance?
CPAP therapy is the standard for treating obstructive sleep apnea. However, oral appliances are becoming more recommended and have been proven to be as effective as CPAP machines for certain people in exceptional cases. Consult with your sleep specialist to help you decide which is better.
How Much Can I get an Oral Appliance for Sleep Apnea?
Oral appliances for treating sleep apnea cost between $1,200 and $2,000, including the visits for fitting. Although you can get some low-budget anti-snoring devices for $200 or below, they are not recommended for treating severe sleep apnea.
Can Sleep Apnea Be Treated Naturally?
Natural curative measures such as lifestyle changes such as losing weight, using decongestants, quitting alcohol, switching sleep positions, and getting regular exercise can be suitable for mild sleep apnea symptoms. However, severe sleep apnea needs medical treatment
Are Anti-Snoring Products Good for Treating Sleep Apnea?
Of course, anti-snoring products can slightly relieve people with mild sleep Apnea. But they don't affect moderate or severe sleep apnea much. Anti-snoring mouthguards can worsen moderate to severe obstructive sleep apnea when misused.
In Conclusion
A good rest impacts every area of life by giving increased energy levels and more mental bandwidth to complete tasks and learn new things every day. In addition, severe obstructive sleep apnea is a treatable health condition affecting many people. It may also gladden your heart to know that devices for treating sleep apnea are becoming more accessible.
The best devices for treating sleep apnea are CPAP machines, mouth devices, positional therapy, hypoglossal nerve stimulators, and positional therapy pillows. Still, you must visit the nearest sleep laboratory or consult your sleep specialist for home sleep apnea testing to determine the best option for your symptoms.
Related: